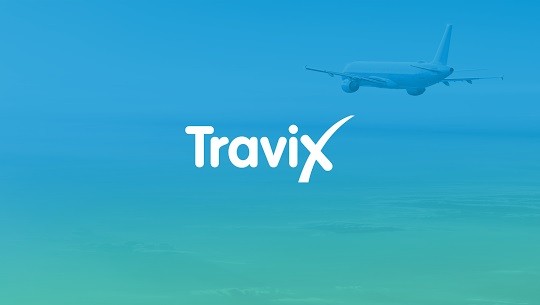 It's been couple of months since I joined Travix, and I've been asked many times about "What it's like to work at Travix?? How was the onboarding experience ??". I thought I'd share my experience so far.
By the time I approached the completion of my Travix interviews , it felt like an end of quite a journey (since the interviews were quite extensive and thorough but totally worth it !!). But little did I know that it was infact a start of a beautiful 'Trip' [pun intended ;) ] which I was embarking upon.
This was not only a job change for me but a change in geographies (from Dubai to Amsterdam) as well. I was skeptical about the tedious and lengthy visa process. But it sailed through like a breeze. All Thanks to the amazingly knowledgeable personnel at Travix who took care of it a very professional way. However, a week before I could bid adieu to Dubai, my father was severely hit by the deadly covid-19 virus. Going to India at that time would have definitely delayed my joining at Travix by a minimum couple of months or even more. Fairly aware of the criticality of my role and the business impact it could have had, it was really surprising (and ofcourse comforting) when the leadership at Travix said ... "Family comes first, everything else can be sorted out later ". This incident really gave me a reflection of the organizational culture I was about to embrace. It was obvious now that empathy was not just a mere word here but something which has been embedded within the company's values.
I am amazed to witness that everyone here is truly committed to Travix's mission of making travel more accessible to everyone by literally bringing it to their fingertips!!
My first week at Travix was the most remarkable, so far. I was truly amazed as to how everything was so thoughtfully planned and executed. Right from the extensive onboarding program (especially tailored for my role) to everyone welcoming me (although virtually) with open arms!! First thing that took me by surprise was how data-driven Travix is ...it is unmatched elsewhere! Within a few days, it was also clear as to how inclusiveness is central to Travix's mission and how Travix embraces the challenge of bringing travel at everyone's fingertips.
I spent my first two weeks in the company going through several onboarding sessions that are well structured to people trying to bring me up to speed on all parts of systems and processes, while nurturing principles around working towards company goals. Google analytics was something new to me , however with all of the expert colleagues around , I was able to use these tools within week 2 itself !!
What amazes me as well as to how being 'fast-paced' is so real in Travix . Within few weeks itself, I am now hashing out new initiatives, hiring new data engineers, executing new strategies to protect our platform from potential fraudsters. The leadership has devoted their time to provide deep support that serve as an active catalyst for me to thrive.
"The secret recipe of awesomeness at Travix is reinforcing a unique culture of self-sufficient individual contribution from day one. Employees are given tremendous autonomy to go out and build great things"
Two months in and I'm absolutely lovin' it!!
Rishu Goel
Fraud Risk Manager