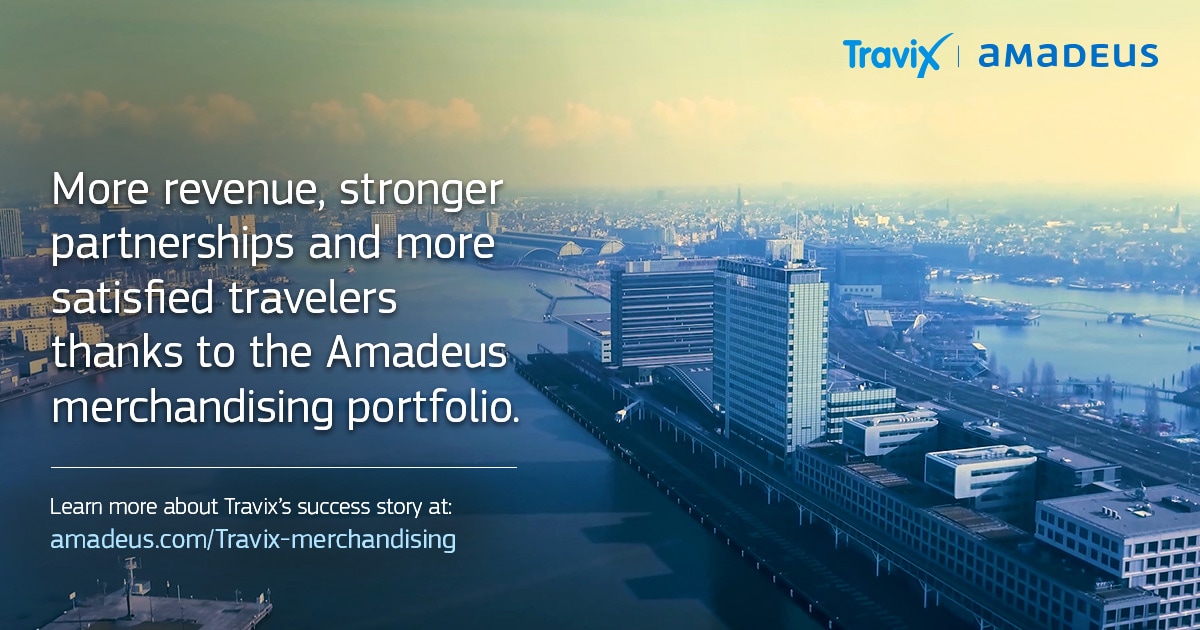 I
n a competitive online travel market, Travix differentiates itself by focusing on air travel and prioritizing customer service.
Serving 5.0+ million passengers a year, Travix has focused on understanding the needs of those customers and then merchandising the right product and fare in the search, shopping and booking flow. This focus on customer understanding, and the delivery of more sales to Travix and the airlines, has proven to be a three-way-win for Travix, its customers and the airlines.
Travix has a long-standing partnership with Amadeus, often helping to co-design new products and services, allowing quick market validation for Amadeus technology. It also works closely with airlines, sharing consumer data insights, allowing them to differentiate across Travix's websites. Travix, the airline and Amadeus are all working toward the same goal – providing the right fare for the passenger and a seamless path to purchase.
Read more about the Travix & Amadeus partnership on the Amadeus website.