When I asked my Japanese students what they wanted to do in each country and why, the most common answers were: "Visit the Eiffel Tower in France", "Eat spaghetti in Italy", "Eat a hamburger in the U.S" and "See Merlion in Singapore". Because of this, my number one goal of my trip to Singapore was: MERLION! If you're not familiar with Merlion, it's an amazing creature that hangs out in Singapore. It's a cross between a mermaid and a lion (I personally would have gone with Roarfin but hey..).
At arrival
When we arrived (Javier and I), we caught up with Rob and Remko. We spoke about many things including our plans for the coming days. No one mentioned Merlion, but I assumed he'd turn up the next day.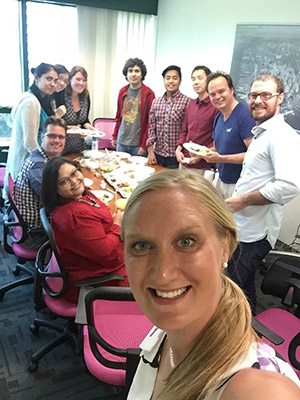 The first dayThe first day in the office there was great. It was really wonderful meeting my Singapore based colleagues in person. There is a nice start up feel to the office and with so few people they are able to really share what they are doing with each other. We spent time discussing the struggles and successes for APAC. We also discussed the plans for Travix and how APAC fits in with this. Unfortunately, no one mentioned Merlion. He wasn't at lunch. He wasn't on any slides or the background of anyone's computer. Professionally, it had been a good day however, personally, I was deeply disappointed.
The next days
Over the next few days Javier and I shared what we are working on in Amsterdam with our APAC counterparts. We both really wanted to get them on the data driven train and I was keen to share with them what is going on in inrule. They were enthusiastic and it was useful to learn about what they were struggling with, especially when it was things where we can help. It was great working together and we have continued that link now that we're back. We saw a lot of Singapore and I really enjoyed learning more about the roles and lives of team APAC. We saw some great Japanese things, Chinatown, Little India, ate crab… but no Merlion.
The last day
My last day arrived, I felt happy that I'd done so many things in Singapore and really pleased to have met so many nice people. This was also the day where the heroine of the story, Laura, swept in and made my Singapore dream come true! We climbed a mountain, ate some crab and then we saw Merlion! He was exactly as I'd imagined..a fish tail and lion. We took some pictures and started a "let's take pictures where it looks like Merlion is wearing sunglasses" trend. I then took a cable car across the seas and saw the big Merlion! No words can really describe him but, he was great.
The experience
Visiting Singapore was a wonderful experience. I think it's important for us to keep in mind that we are international. We are not just a Dutch website sitting in Amsterdam, we are growing and every country and office has plenty in common, yet plenty that's different. Linking all these people together and communicating despite the distance is advantageous for all of us. Sometimes, there is someone across the globe who may have just what you need and vice versa.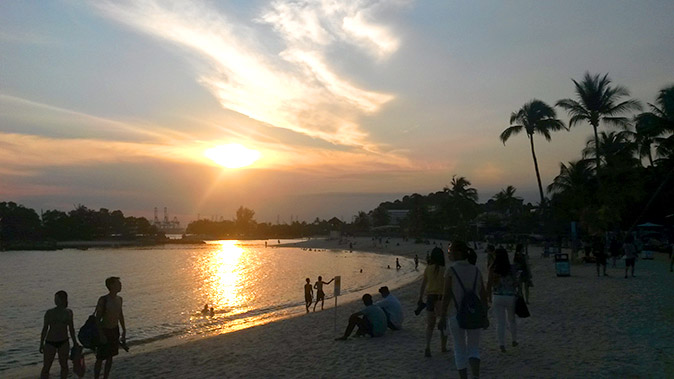 I've not yet eaten a hamburger in the U.S but at least now I can continue on with checks by the Eiffel tower, Spaghetti and Merlion. Success. Warm regards, Becky Cassie